---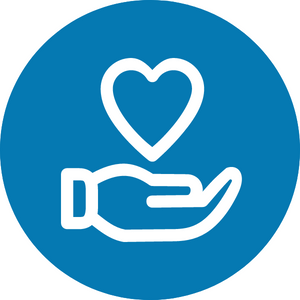 Want to help? Offer your support to flood survivors and flood-impacted communities.
Financial donations are gratefully accepted by Fahe Members to assist in disaster relief and recovery efforts.
Several Fahe Members have been directly impacted by the flooding.
Their offices have suffered significant damage, and their personnel are both responding to disaster assistance needs from their surrounding communities while also working to repair and operationalize damaged facilities. We recommend making direct donations to these diverse frontline organizations during this first phase of disaster recovery. Contributions will enable each of these vital community partners to respond directly to the urgent needs they see on the ground, including cleanup, volunteer coordination, direct support to individuals and households (such as navigating complex FEMA applications), and of course, housing services.
Members like HDA and HOMES have manpower and equipment to lead recovery efforts, but even on the best of days, they operate with limited reserves. Most of their existing funding is restricted such that it cannot be used for this kind of work, and their typical revenue generation (like building and selling homes that families can afford) may be on hold indefinitely due to flooding. These Members urgently need operating funds today to keep their crews—local residents themselves—employed and engaged in disaster recovery during a time when builders and skilled workers are needed more than ever. As HDA's Executive Director shared with us: "we have a talented, skilled, motivated, committed staff that knows how to get things done." For a non-profit organization like HDA, being able to focus on the immediate flood repair and disaster clean-up needs is anticipated to require approximately $40,000 per week in operating dollars ($150,000 for a month of emergency services). Therefore, any assistance to these organizations would be greatly appreciated:
These Fahe Members are also deploying disaster response and recovery resources in the impacted communities:
CAP has also deployed a Disaster Relief Commander Center in Martin, KY. If you would like to volunteer in their response efforts, please contact Becky Neuenschwander at bneuenschwander@chrisapp.org.
These trusted Fahe Partners are seeking contributions to assist the flood-impacted region in Eastern Kentucky:
The Foundation for Appalachian Kentucky is a trusted Fahe Partner and is gratefully accepting donations for flood victims at this time.
The Team Eastern Kentucky Flood Relief Fund has also been established by the Office of the Governor of Kentucky and is welcoming donations.
These Fahe Members have also offered their assistance to our flood-impacted neighbors in the region.
The following locations are also offering drop-off services for monetary contributions and donations of provisions, consumables, supplies and materials:
| Organization | County | Location | Type of Aid |
| --- | --- | --- | --- |
| The Orthodox Presbyterian Church | All | Monetary Donations | Donations (online) |
| Breathitt County Courthouse | Breathitt | Materials Donations—Water and Cleaning Supplies | 1137 Main St, Jackson, KY |
| H&A Law | Fayette | Materials Donations—Water and Cleaning Supplies, Canned/Dry Foods, Clothing | 148 Jefferson Street, Suite A, Lexington, KY |
| Kentucky Educational Development Corporation | Fayette/Boyd | Material Donatons—All | 100 Midland Ave. Lexington KY |
| City of Cumberland, KY | Harlan | Materials Donations—Water and Cleaning Supplies | 402 W Main St, Cumberland, KY |
| Hemphill Community Center | Letcher | Materials Donations—Water and Cleaning Supplies, Hygiene Products, Canned/Dry Foods, Gloves | 2514 Highway 317, Jackhorn, KY |
| Rooted Church | Letcher | Materials Donations—Canned/Dry Food | 38 College Drive Whitesburg, KY |
| Hazard High School | Perry | Materials Donations—Water and Cleaning Supplies | 157 Bulldog Lane, Hazard, KY |
| Wabaco Pentecostal Church | Perry | Materials Donations—Canned/Dry Food | 332 Orchard St, Hazard, KY |
| Summit Church | Perry | Materials Donations—Water and Cleaning Supplies | 147 Century Circle, Hazard, KY |
| Hazard Flea Market | Perry | Accepting All Donations | 368 Dawahare Dr, Hazard, KY |
| Appalachian Regional Healthcare | Perry, Floyd | Food, Cleaning Supplies, Generators | Hazard ARH, Highlands ARH, McDowell ARH, Whitesburg ARH |
| AppCycled | Pike | Materials Donations—Water and Cleaning Supplies | 242 2nd St, Pikeville, KY |
| United Helping Hands of Pikeville | Pike | Materials Donations—Water and Cleaning Supplies | 7241 N Mayo Trail, Pikeville, KY |
| MCCC Veterans Transitional Housing Center | Pike | Materials Donations—Linens and Bedding, Clothing, Dry/Canned Food, Hygiene Products | 152 Douglas Parkway, Pikeville, KY |
| | | | |
---
Impacted by the flooding and need assistance? Check out these disaster resources and relief aid opportunities that may be of service to you.
For a fuller listing and informational resources on emergency shelter sites, assistance with insurance questions, vital records replacement, transportation updates, medical and mental care services, and other relevant flood response information, please visit the Office of the Kentucky Governor's Flood Resources webpage.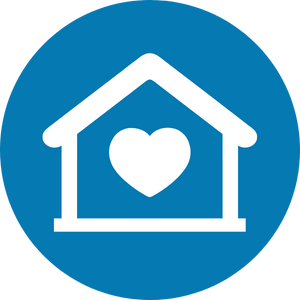 Where can you find an emergency shelter location?
| | | |
| --- | --- | --- |
| Bell County | ​Pine Mountain State Park | 1050 State Park Road, Pineville, KY ​40977 |
| Breathitt County | Breathitt County Courthouse | 1137 Main Street, Jackson, KY 41339 |
| Clay County | Manchester Pentecostal Church | 209 Main Street, Manchester, KY 40962 |
| Floyd County | Floyd Co Community Center | 7199 KY-80, Langley, KY 41645 |
| Knott County | Knott County Sportsplex | 450 Kenny Champion Loop #8765, Leburn, KY 41831 |
| Letcher County | Letcher County Extension Office | 478 Extension Drive, Whitesburg, KY 41858​ |
| | The Mountain Shrine Club | 95 Maryland Drive, Whitesburg, KY 41858 |
| Perry County | First Presbyterian Church | 160 Broadway Street, Hazard, KY 41701 |
| | Gospel Light Baptist | 100 Independence Drive, Hazard, KY 41701 |
| | Roy G. Elementary School | 601 Broadway Street, Hazard, KY 41701 |
| | Second Creek Church of God | 406 Hull School Road, Hazard, KY 41701 |
| | West Perry Elementary School | 72 Miss Edna Lane, Hazard, KY 41701 |
| Pike County | Shelby Valley Elementary School | 163 Douglas Parkway, Pikeville, KY 41501 |
| Wolfe County | Campton Elementary School | 166 HWY 2491, Campton, KY 41301 |
| | Wolfe County High School | 20 High School Road, Campton, KY 41301 |
| | Wolfe County Middle School | 303 Johnson Street, Campton, KY 41301​ |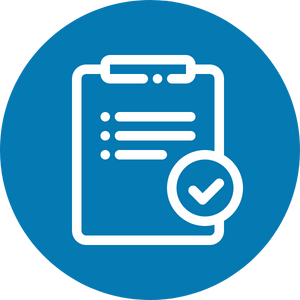 How can you apply for Individual Disaster Assistance through FEMA?
Renters and homeowners of Breathitt, Clay, Knott, Letcher and Perry counties who were affected by the severe storms, flooding and mudslides that began July 26 may apply for individual disaster assistance.
Applications can be filed online at disasterassistance.gov, by calling 800-621-3362, or by using the FEMA mobile app. If you use a relay service, such as video relay (VRS), captioned telephone or other service, give FEMA the number for that service. You may also visit a FEMA Mobile Registration Center between 7 AM and 7 PM daily.
For more information about FEMA's mobile centers, click here.
When applying for assistance, please have this critical information in hand, including:
A current phone number where you can be contacted;
Your address at the time of the disaster and the address where you are now staying;
Your Social Security number;
A general list of damage and losses;
Banking information if you choose direct deposit; and
If insured, the policy number or the agent and/or the company name.
Survivors with homeowners, renter's or flood insurance should file a claim as soon as possible. FEMA cannot duplicate benefits for losses covered by insurance. If your policy does not cover all your damage expenses, you may be eligible for federal assistance. Take photos to document damage and begin cleanup and repairs to prevent further damage. Remember to keep receipts from all purchases related to the cleanup and repair.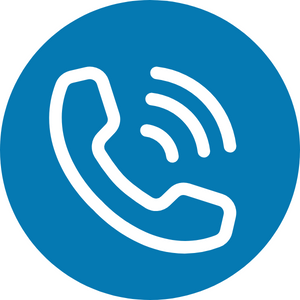 How can you report a missing family member, friend, or loved one?
The Kentucky State Police are working diligently to respond to areas of Eastern Kentucky affected by extreme flooding. Troopers continue to work to preserve life and conduct rescue missions, and they remain committed to assisting those in need. Please dial 911 only if you have an emergency.
If you wish to report a missing loved one, contact the appropriate KSP post.
If you are unable to get through to the appropriate KSP post, you may report a missing loved one by sending an email to ksppubaff@ky.gov and include the following information:
Your name (first, last)
Your phone number
Missing loved ones name (first, last)
Missing loved ones county of residence
Missing loved ones description (gender, age, race, etc.)
Missing loved ones home address, and phone number (if known).
This information will be forwarded to the appropriate KSP Post for further investigation.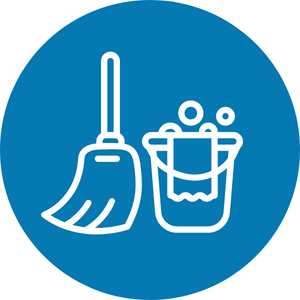 What are some tips and best-practices for starting a clean-up and repair project?
Before starting a clean-up or home repair project, be sure to read this helpful how-to from the Office of the Kentucky Governor—Flood Survivors: Don't Wait to Clean Up.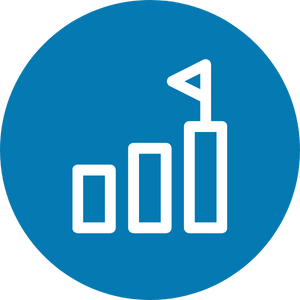 Fahe's 2022 Flood Relief Challenge
Appalachia is home to Fahe Members and many of our staff families. Our friends and personal networks have deep roots in the mountains of Eastern Kentucky and Southwest Virginia. We know firsthand how extensive the flood damage has been, and we understand that recovery from this disaster will require years of hard work and dedication in the rebuilding and clean-up efforts. While Fahe remains committed to our flood-impacted communities for the long haul, the need for emergency relief support is urgent now.
Therefore, Fahe's Leadership Team is issuing the 2022 Flood Relief Challenge to assist our flood-impacted Members and the communities we serve together during this time of extraordinary hardship. Fahe's Senior Staff has already committed $5000 in individual donations to the 2022 Flood Relief Challenge, and we welcome all of our colleagues, Members, funders, partners, friends, and families to contribute. 100% of the money raised will go directly to our Members to support their operations so that they can focus on what they do best—answering the call for help from the people and communities they serve.
If you would like to contribute to the 2022 Flood Relief Challenge, please send a check to Fahe, with "Flood Relief Challenge" in the note. Checks can be mailed to:
Fahe
ATTN: Ashton Whitney
319 Oak Street
Berea, KY 40403