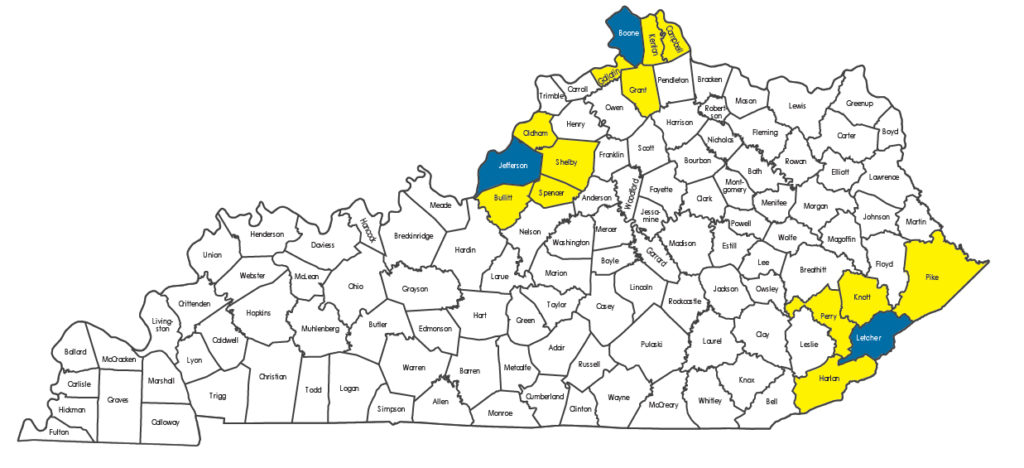 Kentucky Access to Recovery (KATR) program helps individuals recovering from Opioid Use Disorder. Services are free to low-income individuals in eligible service areas who are currently in treatment or early stages of recovery (1 year or less).
KATR does not pay for treatment itself but the resources needed to be successful in recovery. KATR is a one-time use program with a 6 month time limit. Eligible participants may qualify for certain recovery support services. Priority qualifying services are housing, transportation, and employment support.
KATR is designed to supplement but not replace existing programs. We provide assistance when other programs cannot provide recovery support. Individuals will need to attempt to receive funds from existing programs first.
In order to be eligible for services with the KATR program, applicants must:
Be a first time participant in KATR.
Have an opioid use disorder, history of overdose from opioid use, or stimulant use disorder.
Be in treatment or early stages of recovery.
Reside in a county where the KATR program is established or immediate surrounding county.
Identifies with at least one of the following target groups: 1) recently released from incarceration, 2) veteran, 3) pregnant/post-partum or parenting person with child(ren) under 18 living in the home or 4) part of or recently completed (1 year or less) recovery program.
Be willing to be involved in the recovery community.
Be at or below the 200% federal poverty level.
The program serves a 22 county area including Jefferson, Oldham, Shelby, Spencer, Bullitt, Campbell, Letcher, Pike, Knott, Perry, Harlan, Boone, Kenton, Grant, Gallatin, Henry, Floyd, Pendleton, Carroll, Jessamine, Lincoln, and Garrard .
NEXT STEPS
For more information about eligibility requirements or to begin the application process, contact your nearest office.
Florence 859-282-1636
Louisville 502-684-8457
Whitesburg 606-633-3128