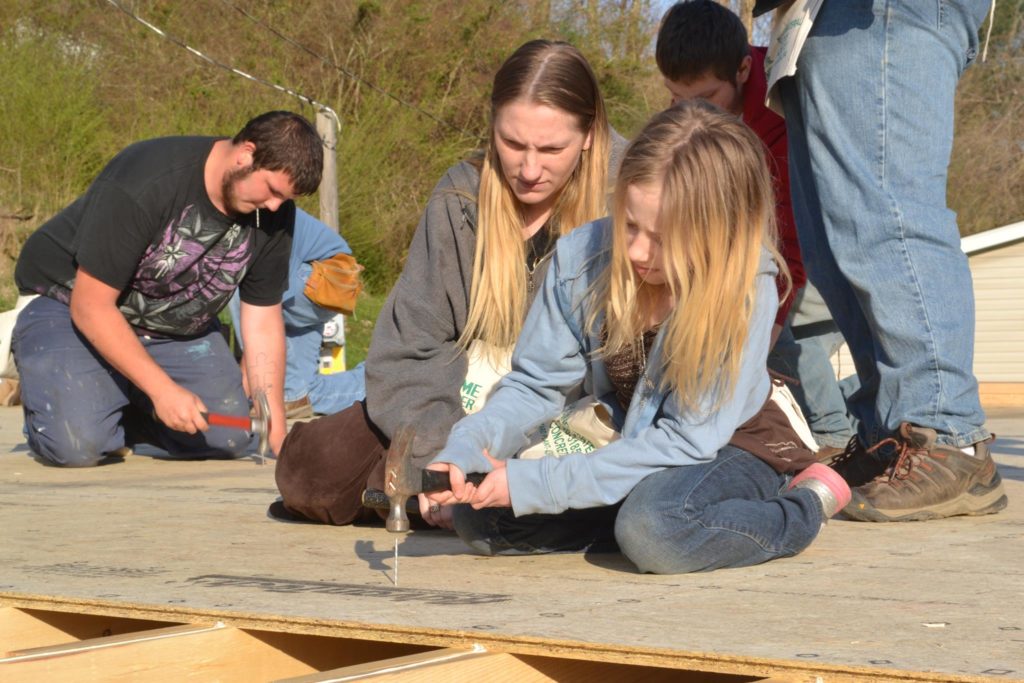 The USDA 502 Direct Loan has been the cornerstone of affordable housing financing for decades, helping low- and very low-income people and families in rural areas acquire safe, quality housing at a rate they can afford.
While the 502 Direct Program offers a great service, repeated cuts to the USDA Rural Development (RD) budget greatly reduced the staff and resources needed to properly deliver 502 funds. Now, many of the RD offices are located in urban centers, far from the rural areas they serve.
In early 2009, the American Recovery and Reinvestment Act (ARRA) sought to mitigate the impact of the housing crisis on low-income rural households by significantly increasing the national funding for 502 Direct mortgages. Although this seemed like good news, it did not address the already burdened RD staff. In order to have the intended effect, time was of the essence with ARRA funding—RD had less than two years to place all ARRA funds with rural households.
Fahe's Membership Network and Partners across the country understood the importance of the 502 Direct Program and the negative impact on the housing industry that would occur if servicing of the program wasn't improved. So in early 2009, Fahe and our national partners approached USDA-RD to propose a 502 Pilot in which financial intermediaries, like Fahe, would significantly expedite the loan process by creating a packaging system.
The 502 Pilot allows Fahe and Members certified by USDA to package qualified loans to RD specified standards and conditional underwriting. This dramatically reduces the turn-around time for approving packages, allowing their stretched staff resources to focus only on viable borrowers. The average time to close on a 502 Direct loan submitted through Fahe is consistently less than 100 days and as low as 30 days, a dramatic reduction from the six months or longer it took overburdened USDA-RD staff to process loan packages. In turn, nonprofit partners packaging loans earn fees for their service; meaning participation bolsters their financial sustainability.
To make a long story short, the packaging program has been a huge success. It is a great public / private partnership that works. For the first time, RD allowed non-governmental partners to take on responsibilities beyond those typically associated with loan process. Fahe demonstrated that nonprofit intermediaries with boots on the ground in rural communities are able to effectively deliver federal funds to the places they are needed most.
As of December, 2015, Fahe's Network has successfully packaged and delivered 732 loans totaling over $86.4 million!
Thanks to the hard work and dedication of the Fahe Network and our national partners, the 502 Pilot will become a permanent program on May 19, 2016.
We are excited to know that a source of funding as important as the 502 Direct Loan will be available as an effective tool to eliminate persistent poverty in Appalachia and other rural areas across the country.
Below are links to stories about families who have been helped by the USDA 502 Direct Loan:
Violet Lewis: https://www.youtube.com/watch?v=DcvQByDK7ZA
The Stamper Family: https://fahe.org/blog/stampers/
Jeff's Family: https://fahe.org/blog/single-father/
To see if you qualify for a USDA 502 Loan visit our mortgage lending site at http://justchoicelending.com/usda-502-direct-guaranteed-loans/