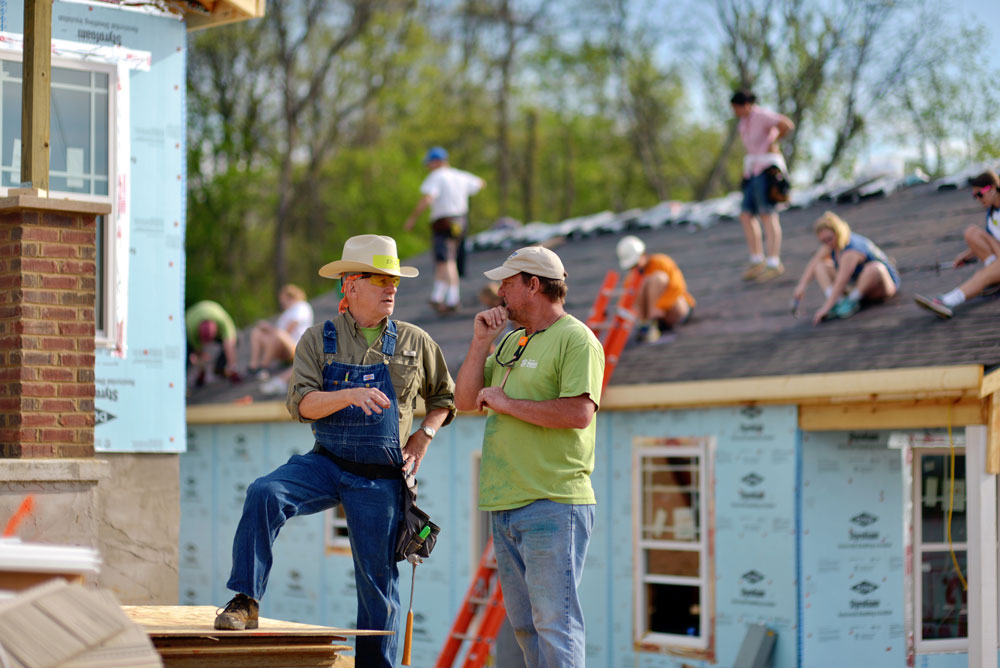 Happy 2016! The new year brings enthusiasm, optimism, and resolutions for the future. The problem with a lot of these goals is that we make them to ourselves, about ourselves and they lack accountability. What if your New Year's resolution wasn't about simply exercising more but involved helping to improve someone else's life? Studies have shown that people who donate or volunteer in some way with non-profits and charitable organizations have a higher level of satisfaction with life. So this year, why not make a resolution to help someone less fortunate than yourself?
Fahe members have lots of opportunities for volunteering. These members routinely invite people down to help build homes and perform necessary repairs. Volunteering may mean only a day out of your life but it creates a lifetime of change for those who benefit from your time and care. Take the Davis' from Oak Hill, WV for example. The retired elderly couple lived in an old farmhouse that proved to be too much for them to maintain as seniors. Because they didn't have central heating they found themselves chopping wood all summer to make sure they were prepared for the harsh winters and yet they still suffered from the weather due to poor insulation. However, volunteers with Fahe member Southern Appalachian Labor Schools (SALS) were able to come in and make a difference by helping to weatherize the home and install a new heating system. "The volunteers have enriched our lives," said Mrs. Davis. "We have made lifetime friends through the program. We regularly correspond with some of the volunteers in other states."
It's never too late to add the resolution of helping others to your year. You'll not only be making a difference in the lives of those you help, but also for the people in the community, and you'll also get some of that extra exercise you promised yourself.
If you're interested in learning more about Fahe members who work with volunteers, contact Aaron Phelps at aphelps@fahe.org.