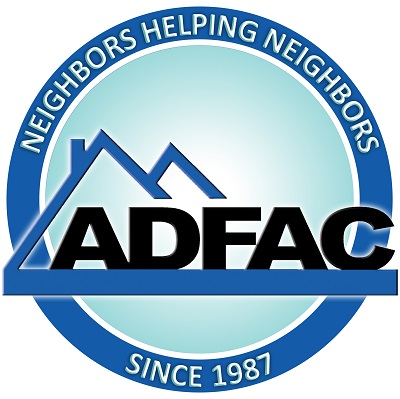 Address: 1051 Oak Ridge Turnpike, Room 203, Oak Ridge, TN 37830
Phone: (865) 481-3837
Website: adfac.org
Counties Served: Anderson, Campbell, Morgan, Roane, and Scott
Services Provided: Social Services Program – Utilities payments or deposit, rent or mortgage payments, personal hygiene & cleaning items, food vouchers and medication, home weatherization materials, school supplies for K-12 students, life coaching and budgeting education, referrals to other appropriate resources
Affordable Housing Program – Repair Fair (repairs made by volunteers),major and minor home rehabilitation, new ENERGY STAR single family homes, Elder Repair Program, yard enhancement, preventive home maintenance, homeownership education
About: ADFAC betters our community by addressing the needs of the most vulnerable in our society. Our comprehensive scope of services improves the lives of those experiencing hardship through:
short-term assistance for basic human needs
affordable solutions for home rehabilitation and new construction
energy conservation
youth services
education, life coaching and/or referrals
In all our services, our primary concern is the stability of the family or individual. ADFAC's vision is of sustainable, healthy and viable communities where families are self- sufficient, productive and free of the need for continued public assistance whenever possible.