The 2020 Fahe Virtual Annual Meeting is made possible in part by our generous sponsors. Visit the Virtual Exhibit Hall to learn more about each of these organizations.

The Fahe Annual Meeting is our largest convening and is a time for our Members, partners, and friends to come together for the sharing of expertise and the development of innovation for our local leaders through networking, workshops, training, and fellowship.
This year's Virtual Annual Meeting is extra special as this year marks Fahe's 40th Anniversary. We were founded in 1980 as a solution to the Appalachian housing crisis to provide resources, opportunity for deep collaboration, and shared voice for the organizations doing the hard work in our communities. Over these 40 years, Fahe has grown to expand beyond housing to include leadership, education, health and well-being, and economic opportunity— all needed to build resilient communities. At this event we will remind ourselves of our history, face the current issues before us, and cast a vision of the next generation of our work together.
Agenda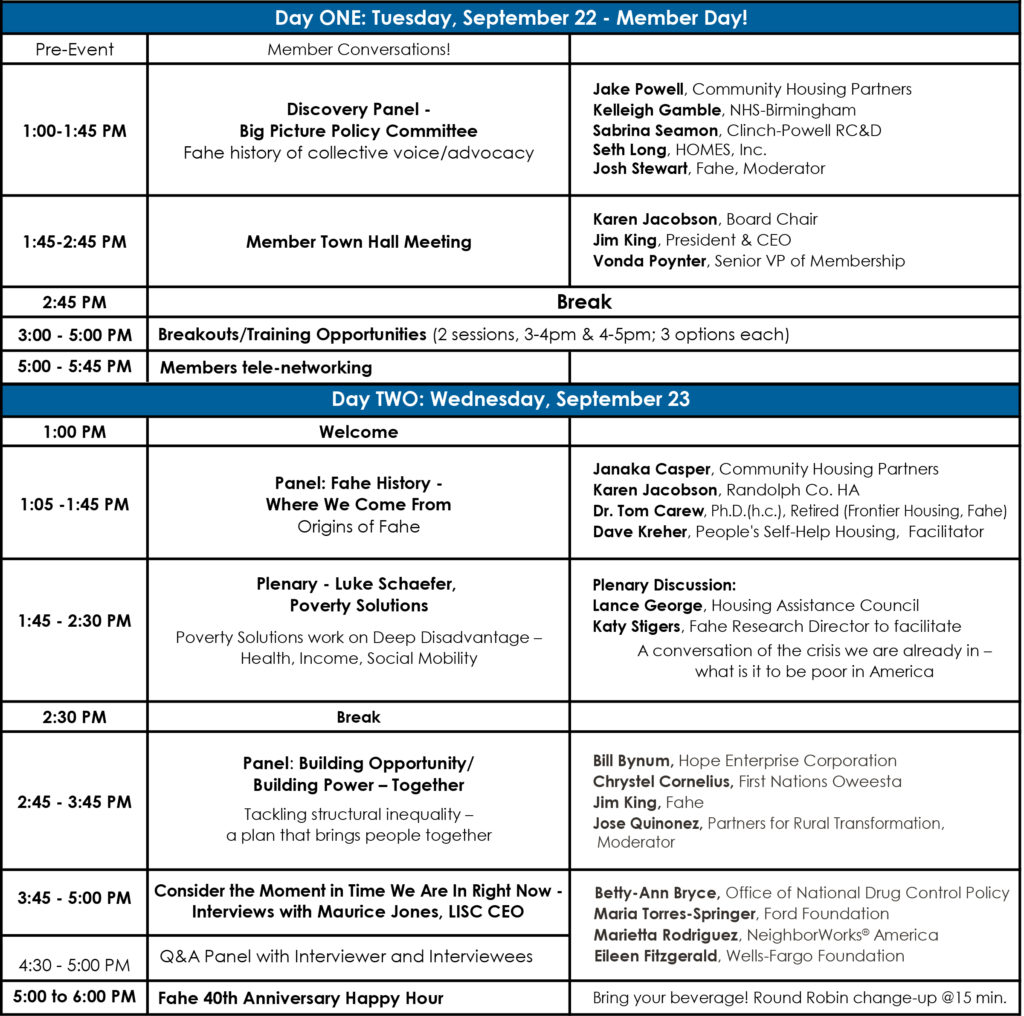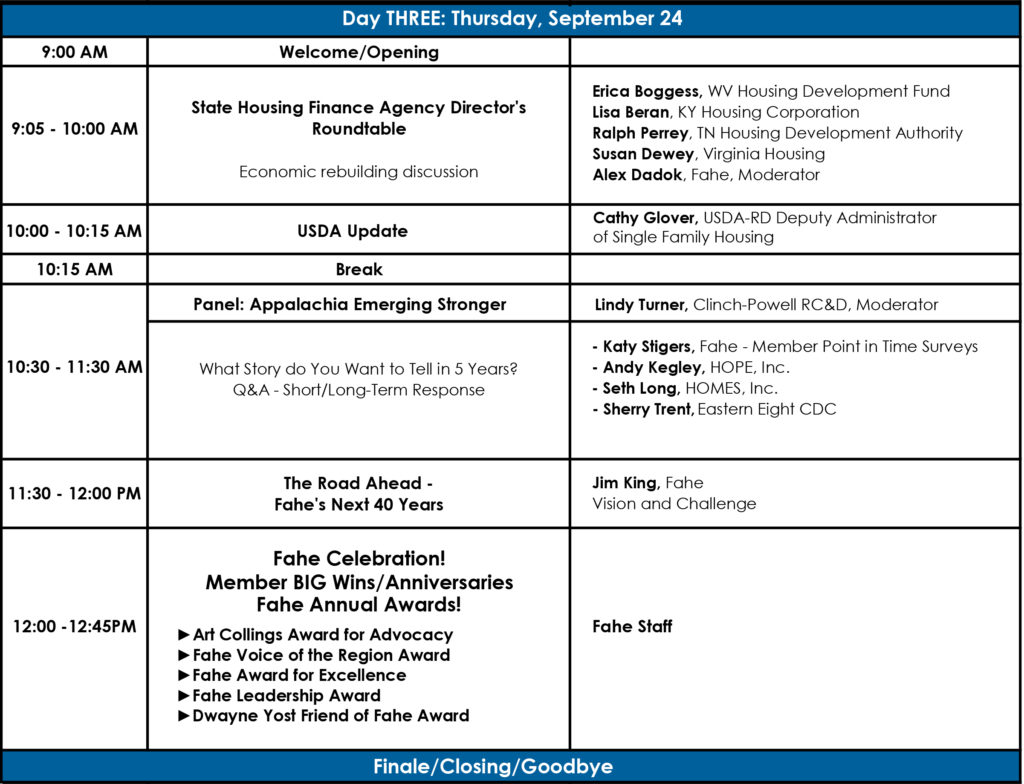 2020 Fahe Virtual Annual Meeting Award Winners
Platinum Sponsor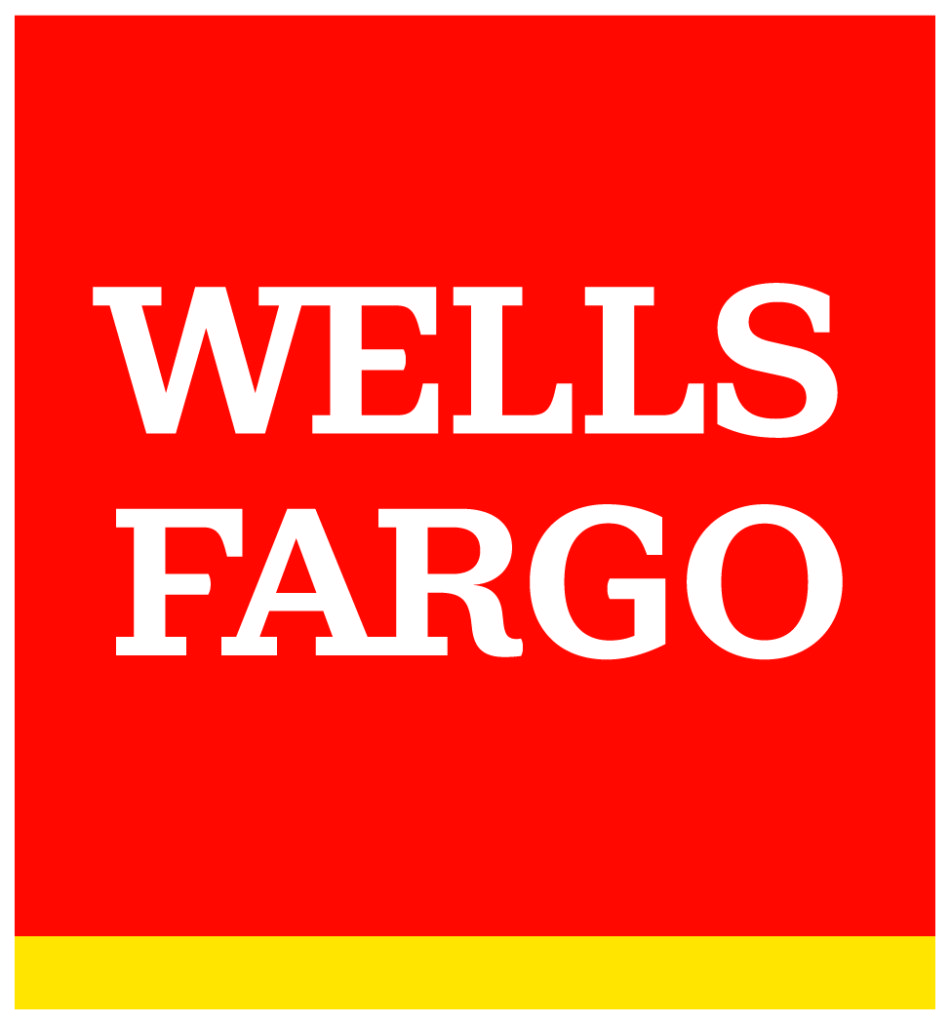 Visit the Virtual Exhibit Hall
Check it out and learn more about the sponsors of the 2020 Fahe Virtual Annual Meeting and why they support Fahe's mission.