Fahe's current leadership consists of President Jim King and the Executive Team of Sara Morgan, Pam Johnson and Brittney Murphy.  Under their leadership, Fahe has advanced from an outstanding membership organization dedicated to improving Appalachian life through affordable housing to an exceptional leader in community development, innovative job growth, and wealth creation, all while staying true to Fahe's original mission.    Thanks to their dedication and vision, Fahe has remained a healthy and sustainable entity that continues to faithfully serve the people of Appalachia.
Jim King, CEO
Jim King serves as the President of Fahe – a nationally recognized membership of 50+ community-based organizations serving Appalachia. For more than three decades, he has worked to advance opportunity for people and communities primarily in Appalachia.  Mr. King has experience across all aspects of community development and finance and is recognized as a national leader in the field. He is a regular speaker at national and regional conferences and his advice is sought by policy makers and financial industry leaders.  Mr. King has served on advisory boards alongside executive leadership at Truist Bank, First Citizens Bank, and Fannie Mae. He has served as board chair to Opportunity Finance Network (OFN), the leading membership of Community Development Financial Institutions nationally.  He has been a contributor to numerous books and publications including "Forces for Good," "Wealth Creation," and "Appalachia Revisited.   He is a recipient of a fellowship from the Ford Foundation, the National NeighborWorks Association Lifetime Achievement award, and the National Housing Conference Visionary Award.
Under King's leadership, Fahe pioneered a collaborative model, bringing scale and performance to nonprofits servicing rural and remote communities.  These efforts have brought over $4.5 billion in impact, benefitting nearly 1 million people in one of the economically challenged regions of our country.  He is an alumnus of the Harvard Business School's three-year owner/president management (OPM) program. He holds an MBA degree from Eastern University and a BA from Bluffton University.
Jim King can be reached via email at jim@fahe.org or by calling 859-986-2321 ext. 2101.
Sara Morgan, President
Sara Morgan has worked for nearly thirty years to improve the economic strength of Appalachia. She is an expert in financing housing, infrastructure, community facilities, nonprofits, and community development. Ms. Morgan has been with Fahe for 20 years and recently led two successful applications to the CDFI Bond Guarantee program, resulting in $60M coming to Appalachia and raised $50M from the USDA Community Facilities Relending Program for communities of persistent poverty.
Under her leadership, Fahe became the first nonprofit in the country to be approved to launch a Regional Broker Network, became a USDA 502 Direct Intermediary that brings over $70M in new mortgages to Appalachia annually, and was responsible for Fahe being certified to sell and service loans for both Fannie Mae and Freddie Mac. Her expertise was key to the launch of Fahe's Housing Equity Funds which to date has raised and placed $41.25M, creating and preserving over 516 affordable rental homes. Overseeing fundraising, development, and innovation, Ms. Morgan raises and deploys capital of nearly $150M annually.
Ms. Morgan is a 2012 alumnus of the Harvard University John F. Kennedy School of Government's Achieving Excellence program, and holds a B.A. in Mathematics from Berea College. She is a certified CDBG grant administrator.  She serves on the Boards of Invest Appalachia, Homeownership Council of America, as well as the Freddie Mac Affordable Housing Advisory Council, the Fannie Mae Rural Duty to Serve Advisory Council, and the Steering Committee of Homeownership Alliance.
Sara Morgan can be reached at sara@fahe.org or 859-986-2321 ext. 2134.
Brittney Murphy, Executive Vice President of Finance and Chief Financial Officer
Ms. Murphy is responsible for leading and coordinating Fahe's financial reporting, financial planning, for developing organizational procedures, exploring new financial endeavors, oversight of human resources and organizational infrastructure and overseeing management of the single-family loan portfolio and foreclosed properties. She ensures compliance with all grant agreements and other compliance regulators. Her accounting experience and eye for detail supports Fahe's leadership team in their efforts to work cooperatively across department lines to meet objectives.
Ms. Murphy holds a B.S. in Accounting from Campbellsville University where she graduated Summa Cum Laude. She is a Certified Public Accountant and is a member of the Kentucky Society of CPAs.
Brittney Murphy can be reached at bmurphy@fahe.org or 859-986-2321 ext. 2104.
Laura Meadows, Executive Vice President of Lending
Laura Meadows is a nationally-recognized expert in USDA 502 loan products, which have been the backbone of affordable housing finance in rural America for decades. She advises nonprofits across the nation on how to administer the USDA 502 Direct program, resulting in earned income opportunities and access to mortgage dollars for the low-income households they serve.
As EVP of Lending, Ms. Meadows oversees all functions of the single-family lending department, as well as the Community Lending Division of Fahe. During her thirteen years at Fahe, single-family home purchase lending has grown from $3M in FY2007 to $70.6M in FY2020.
Laura Meadows can be reached via email at laura@fahe.org or by calling 859-986-2321 ext. 2113.
Jose Quinonez, President of Partners for Rural Transformation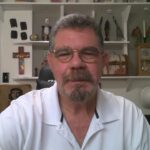 Jose Quinonez is a civil rights activist with a strong passion for persistent poverty eradication, community impact, racial equity, social inclusion, and latinx issues. He brings extensive experience in a senior position in poverty alleviation programs, housing, humanitarian assistance, emergency relief, advocacy, and volunteer mobilization and engagement. He has over 35 years of international program management, monitoring and evaluation, participatory training, and organizational and community capacity-building.
In April 2020, Jose joined as the Project Director of the Partners for Rural Transformation. As President of PRT, Jose is responsible for providing thought leadership and initiative to strategically engage PRT members to: implement strategic planning and other evolving priorities; coordinate the collective and individual efforts of the member organizations; develop/expand the group's reputation and influence; and identify and generate opportunities to engage philanthropic, government, and financial institutions in dialogues that can result in policies and resources to eradicate persistent rural poverty.
Under Quinonez' leadership, PRT pioneered a collaborative model, bringing staff from the six CDFIs to collaborate and work together under four different working groups. Quinonez has grown PRT funding from $2.8 million to $17 million in just a couple of years. He is an alumnus of the School for International Training. He holds a Master's in International Non-Profit Administration.
Jose Quinonez can be reached at jquinonez@fahe.org.