Despite the inability to meet in person due to COVID-19, the 2020 Fahe Virtual Annual Meeting was still able to bring together great presenters, content, and energy.  One of the greatest honors we have at the Annual Meeting is publicly recognizing Members and key partners for outstanding effort and success in creating opportunity and investment in our underserved communities.
For those who couldn't be there, we would like to present the winners of the 2020 Fahe Annual Awards:
Fahe Award for Excellence
Awarded for:
Innovation – either in a new service/product, approach to solving a challenge, implementation of a new program, a creative way of marketing the organization/programs, or overall excellence!
Impact – actions, or services that move the needle on our mission of eliminating poverty in Appalachia
New services/programs that have potential for significant, long-lasting and increasing impact
Winner: Housing Development Alliance (HDA) for Hope Building.
Hope Building is a paid on-the-job training program for people in recovery. Participants of the program: engage in on-the-job training 3 days/week, attend community college 1 day a week (earning 4 certificates), and take 1 day/week for recovery and personal development.
HDA is partnered with both Perry County Drug Court and Hickory Hill Recovery Center (managed by Fahe Member KRCC) for referrals to the program. Additional partners include: Hazard Community and Technical College, East Kentucky Concentrated Employment Program (EKCEP), Appalachian Impact Fund, and Fahe.
They put together a nice acceptance video which can be seen here.
Dwayne Yost Friend of Fahe award
Awarded to a non-member, in recognition of outstanding contribution to Fahe and the Membership. This award is named in honor of Dwayne Yost, Founding Father of Fahe and champion of affordable housing.
Winner: Adrian Dominican Sisters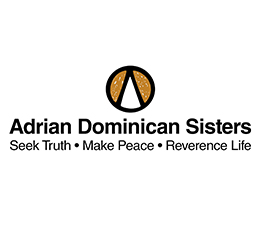 The Friend of Fahe is our highest recognition of a partner and this year we are recognizing the Adrian Dominican Sisters who made the 1st investment in Fahe in 1981 of $35,000. The Sisters have been faithful throughout our history with loans, referrals, prayers, and partnership.
Fahe Art Collings Advocacy Award
Awarded to a Fahe Member for greatest advocacy on a state-regional-national basis. This award is named in honor of Art Collings whose unmatched dedication to improving housing conditions for low- income rural Americans is an example for us all to follow.
Winner: Hope Cupit, President and CEO of SERCAP
Hope's work embodies the central work of our advocacy – to make people aware of the challenges our neighbors face, and to build the political will to solve them. She recognized that this moment of intense national stress highlighted and heightened disparities and inequalities of all kinds: economic, health, racial, geographic among them. In the first six months of the pandemic Hope spoke as a leader in several public conversations with a nationally recognized think-tank, other advocates, and public servants. She has used her platforms to lift up the stories of her neighbors and to illustrate why Americans should care about issues like infrastructure, housing, inequality, and poverty. She has just been appointed by Governor Northam to the State of Virginia Air Quality Control Board.
Fahe Voice of the Region Award
Fahe's Voice of the Region award is awarded to Members that have shared their story and collaborated with Fahe to represent the strength and efficacy of our Network to a national audience in pursuit of impactful change in Appalachia.
Winner: Neighborhood Concepts Inc.
Fahe's Voice of the Region Award is presented to Members that have shared their story and collaborated with Fahe to represent the strength and efficacy of our Network to a national audience in pursuit of impactful change in Appalachia.
Neighborhood Concepts Inc. (NCI) has made a great impact in their community over the last year, including establishing the Craft Training Pilot program which provides residents of one of NCI's properties with the opportunity for job training and advancement while also answering the local labor shortage. Neighborhood Concepts also established a COVID-19 Emergency Loan Fund up to $25,000 to help small businesses with operating costs during the pandemic. The majority of these loans were made to minority and women-owned business.
NCI has done a great job of promoting their work, which in turn helps to raise awareness of the issues facing Appalachia. Thank you to NCI's Executive Director, Mary Ellen Judah, who worked closely with Fahe's Communication Team to promote their programs. Each story we receive helps to bolster the collective voice of the Fahe Network, allowing for greater change and investment in our communities.
Fahe Award for Leadership:
Awarded to someone at any level of their organization, and could be awarded each year to both seasoned and emerging leaders based on the following:
Exceptionally effective and cooperative at cross-Member partnering
Emerging leaders stepping in or stepping up to make a powerful impact
Leaders creating a legacy by their dedication to the mission
Extraordinary leadership resulting in the accomplishment of significant goals
Inspirational progress in overcoming obstacles
Making a personal investment in local communities
Providing inspiration as a role model to encourage others
Winner: Wilma Kelley, executive director of Beattyville Housing
Wilma has been with the Beattyville Housing Development Corporation since the nonprofit was organized in the mid-nineties; working with city administration, local banks, and other partners. She has been a key player in the development of a mixed income subdivision. The initial subdivision has been expanded twice and Wilma is currently working to expand the subdivision again with funding to install utilities on undeveloped lots. She's been active in creating housing opportunities that have largely increased the tax base for Beattyville by diligently working for decades to ensure community residents have affordable homes. Over the last 20 plus years approximately seven million dollars has been added to the local tax base.