News from the Fahe Membership September 14, 2018
September 14, 2018
2018 CHEF Reflections – Spencer Haynes, Mountain T.O.P.
September 17, 2018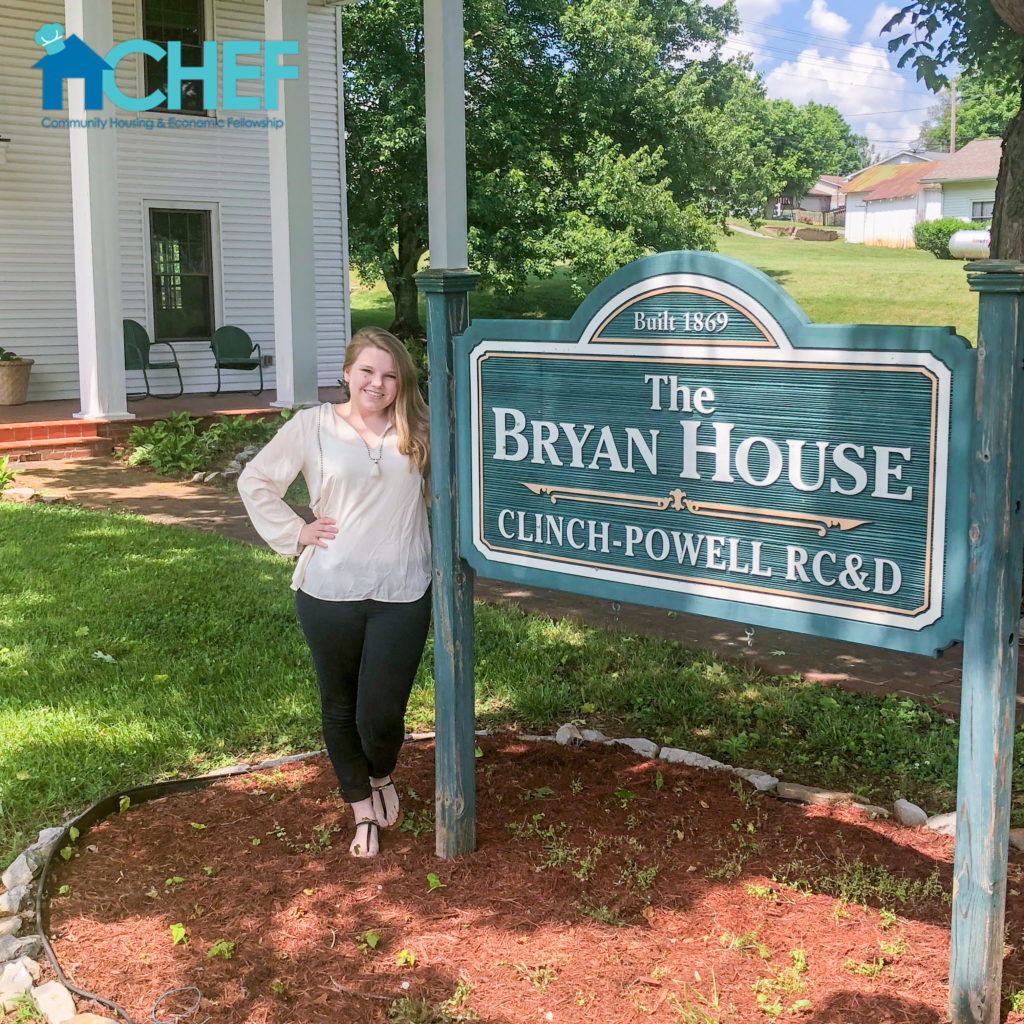 My name is Virginia McGinnis and I am a rising junior at Carson-Newman University. I am currently the Secretary of Campus Life for Student Government Association, as well as a Student Ambassador. I have been the Campus Life Chair in our event planning organization, Eagle Production Company, as well as a Resident Assistant at the upper classmen women's dorm on campus. I was also the Vice President for Alpha Lambda Delta, which is an honor's program on campus. A random fact about me is that I cannot jump well, or really at all.
At my service site, Clinch-Powell, I analyzed how to implement a Financial Opportunity Center in a rural community. A Financial Opportunity Center is way to tie employment, education, financial literacy, and income support together to better an individual more fully. This type of center has only been done in urban cities thus far, which is why I am researching and exploring the possibilities of how this model would adapt to a rural community.
I personally have had some experience in the Appalachian region. I go to school in the region, as well as volunteer for service projects with my school in this region. I also have family near the area, but the main thing that brought me up to the Appalachian region was my school, Carson-Newman. I am continuing to fall in love with the amazing views in the area and the community.
The CHEF gathering in Berea at Fahe's main office was overall a great experience. It showed me how we can make such an impact on a community through working together. This gathering also gave me great connections to several people in Fahe, as well as other sites under them. I especially enjoyed seeing the Eastern Scholar House and the Head Start Program working together to better the community in more ways than one. Joint efforts of the two organizations really is making a difference, more than if one did it alone. I am looking forward to taking back what all I learned from this trip to make my project even better, because it will be beneficial to partner with many organizations to make a greater difference.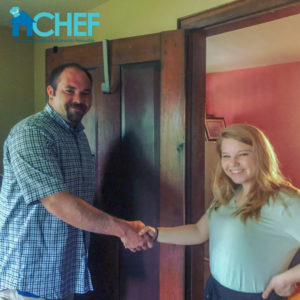 Latest posts by Aaron Phelps
(see all)
Fahe's CHEF (Community Housing & Economic Fellowship) Interns participate in a 12-week summer program designed to provide internship opportunities for emerging professionals within the Appalachian region. With support from Rural LISC, Fahe's CHEF Program connects Appalachian students to internships within Fahe's nonprofit Member Network, creating opportunities to develop and retain leaders who will shape our region's future.
Rural LISC