June is National Homeownership Month and Fahe is celebrating in style because we have closed our ONE THOUSANDTH USDA 502 Direct Loan!  That's 1,000 rural families that have received a home with a mortgage they can afford.
Our partnership with USDA is a beautiful example of a public/private partnership that really works. By coupling a great mortgage product like the USDA 502 Direct loan with the breadth and expertise of the Fahe Network, we have been able to make a great impact in the lives of families in rural and remote areas that may otherwise not have been served.  "We couldn't be happier with the way our Partnership with USDA has benefited the people of the region," said Fahe CEO Jim King.
Since partnering with USDA RD in 2010 on the 502 Direct Packaging Program, Fahe has helped the program become law in 2016 and now in 2017 we have helped 1,000 families with 502 Direct loans totaling $123.6 million.
Some of these families have shared how getting a home with a 502 Direct Loan has changed their lives.
Heather Powell, Somerset, KY – "I feel that the program is a wonderful opportunity for people with low incomes. I couldn't have got this loan through a bank. It's pretty amazing for a single mother to get a home at this rate. I really hope this program lasts. It needs to be available for others so they can have the same experiences as my family."
Jeff, Rutledge, TN – "The Pleasant Ridge community is the perfect place for me and my family. There are other kids in the area and this will be the first time my children have a chance to be part of a community.  And on top of that, it will be cheaper to own the house than rent."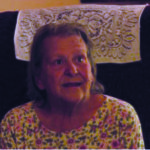 Violet Lewis, Loyall, KY  – "I never thought I would be so blessed to have a place like this.  It is magnificent.  I know that when I come here, that I am home."
Patty Lambert, Elkins, WV -"Besides actually owning a house, I really enjoy the sense of pride that it has instilled in my family. When you actually have something to lose, you feel a conviction to make sure it stays nice and you stay em­ployed. I really like the effect is has on my children. They're actually keeping their rooms clean and helping with the dishes. I really hope the 502 program stays around for a long time. There are a lot of people out there who need it."
Fahe is on a mission to eliminate persistent poverty in Appalachia, and the USDA 502 Direct loan is an important tool in helping us achieve this mission.  We offer a huge thank you to USDA RD for their longstanding efforts to improve lives and uplift our rural places.  We couldn't think of a better way to celebrate National Homeownership Month.